5 winter scented candles not only for winter break
2020-12-29
Winter months are much easier to handle if you wrap yourself in a feeling of comfort. Carefully selected scented candles with dedicated winter aromas will warm many hearts and make every evening special. In our new everyday life, when we spend so much time at home, our mood is important. And it is the details, accessories and atmosphere of cosiness that determine how you will perceive the moment of slowing down.
Winter scented candles not only for winter break
We often forget how many unique fragrances we can discover each winter. Of course, woody and forest notes are common, but there are also scents reminiscent of snow-covered mountain slopes or even cashmere sweaters. Add to that the atmosphere of an evening spent by the fire under a warm blanket while enjoying delicious cocoa with lots of marshmallows ... it sounds cozy and delicious, right? Winter scented candles will allow you to feel this mood without leaving your home.
Warm up after a cool sleigh ride in the first snow of this winter season. With warm notes of amber and musk, the Sleigh Ride Candle is reminiscent of the first sip of hot chocolate or cider after a winter afternoon walk. Frosty air surrounding plants, wild herbs and glistening aquatic aldehydes reheated with soft amber and musk in the Sleight Ride candle. The freshness of this festive scented candle, herbal notes and citrus accords are balanced by the warmth of amber and musk. Turn any space into a fantasy winter forest drive; its trees and branches covered with membranes of fresh snow and icicles, as in a real land of ice.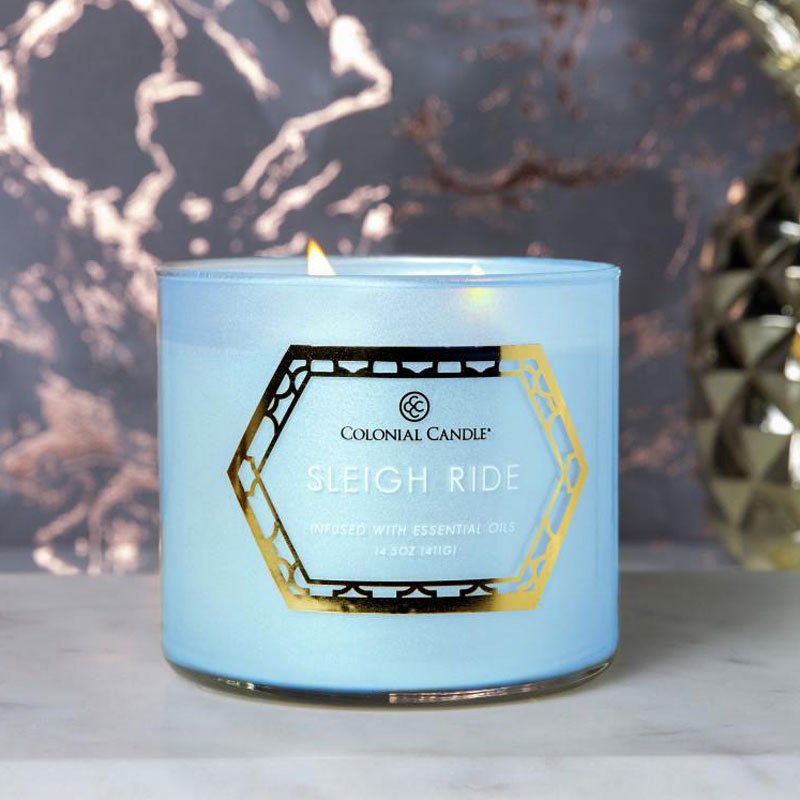 This fragrance is sure to beautify your home in winter. It is the scent of soft and warm notes of velvety orchids, sweet figs are added and it is complemented by the wonderful winter scent of iced vanilla and radiant amber. A fragrance for winter that will brighten your mind.
Relax while evoking the sensation of crackling wood burning in a distant fireplace with a Fireside Chat Soy Candle. Bring the fire home and enjoy the smoke essence wherever you are. Bring back memories of sitting by the fire or the fire with your loved ones thanks to the warming and nostalgic fragrance of Fireside Chat. Filled with the notes of the forest and the lingering scent of smoke from a living fire, Fireside Chat brings your home into the warm glow of a fire as fresh wood crackles in the flames.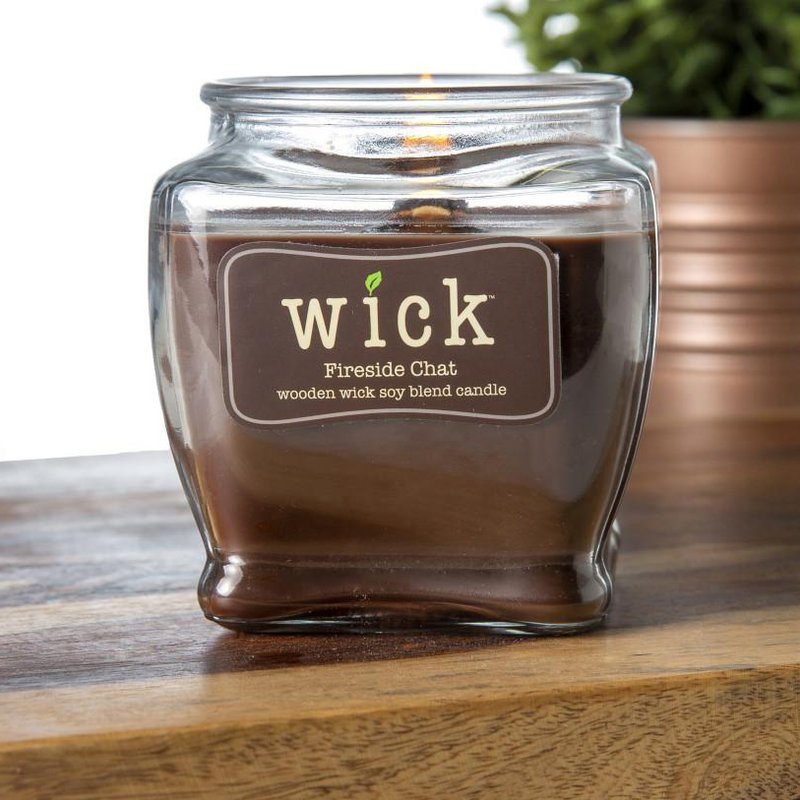 The unique feeling of a cozy experience with the Medium Size Winter Woods Colonial Candle. The well-known and recognizable oval candle glass and thick glass lid give the whole a tasteful look that will make the Colonial Candle a perfect addition to the interior of your home. The iconic oval candle jars from the Oval Jars collection and classic, rustic colored wax are the hallmarks of this candle collection.
The fragrance of the large Amber Cashmere candle by Colonial Candle will create a mood thanks to the unique combination of expressive colors and intense fragrances. Elegant scented soybean candle with a wooden wick in a colored glass with a golden lid and a distinctive gilded label.