Catalytic lamp - what is it, properties and how to use
2022-06-13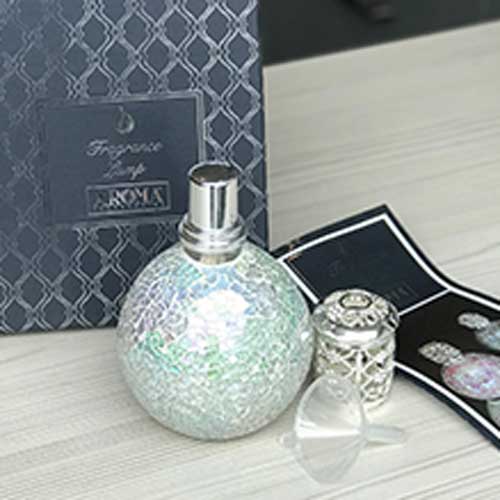 The catalytic lamp has been widely known for centuries. Catalytic lamps are also known as aroma lamps. The multitude of types, sizes and shapes of catalytic lamps can make you dizzy. If you are wondering what a catalytic lamp is and whether this product is made for you, read on.
What is a catalytic lamp?
A catalytic lamp is a device with a surprisingly simple structure. There is a catalytic stone on the top of the lamp, which is attached to a special wick placed inside the lamp. All the catalytic lamps we offer include a wick, catalytic stone and a decorative lamp cover.
How does a catalytic lamp work and what are its properties?
When a special fragrance (alcohol-based) is poured into the catalytic lamp, the smell is absorbed by the wick into the catalytic stone.
When you use a catalytic lamp, the liquid is converted by the catalytic stone into an O3 molecule.
When the O3 molecule comes in contact with the bacteria, it begins to perforate the cell walls and break them down.
The particles also bind to air pollutants, neutralizing unpleasant odors (they become O2 particles). At the same time, the fragrance dissipates.
How to use a catalytic lamp?
Remove the blanking cap and fill the lamp with the fragrance of your choice for catalytic lamps.
Insert the wick so that the stone is on top of the lamp and put the cap back on.
Wait for about 20 minutes, then remove the cap and light the stone for about 2 to 3 minutes, then blow out the flame.
Put the decorative cover back on and enjoy your fragrance.
When you want to stop using the lamp, put the lampshade cap back on the lamp.
What will you find in our Woodbridge Catalytic Lamp Starter Kits?
Each Woodbridge fragrance lamp offered at Candle World has everything you need to start your scented adventure:
A beautiful fragrance lamp that will decorate your home.
Wick and catalytic stone.
Blanking overlay.
Decorative overlay.
Funnel to facilitate pouring the lamp.
Lamp instructions for use.