Discover our new Woodbridge Candles today!
2020-09-16
Yet another launch at Candle World are the Woodbridge Candle scented candles. This brand presents a classic design that will delight style lovers and a beautiful fragrance. What can we find in the Woodbridge Candle offer? First of all, large scented candles in massive glass jars with glass lids. However, scented wax melts fans do not have to worry that they have been forgotten - Woodbridge Candle range also includes aromatic fragrance wax melts in every fragrance.
Woodbridge Candle scented candles in large glass jars
Candles from this collection are a great idea not only for a fragrant gift, but also for a fashionable interior decoration. The perfect arrangement accessory, i.e. fragrant candles in various colors and dozens of fragrances to choose from, will delight you from the first sniff. Each Woodbridge Candle scented candle has been created in a large glass jar with a comfortable massive glass lid. The glass lid has the Woodbridge Candle logo, i.e. a plant pattern - twigs with leaves.
All large Woodbridge Candle scented candles have two lead-free cotton wicks for even better burning and faster fragrance diffusion throughout the room. Rustical colorful wax with food gradation is available in several dozen shades, so there will be something for lovers of minimalist style, modern grays, as well as loft and even glamour style. Candles have a long burning time.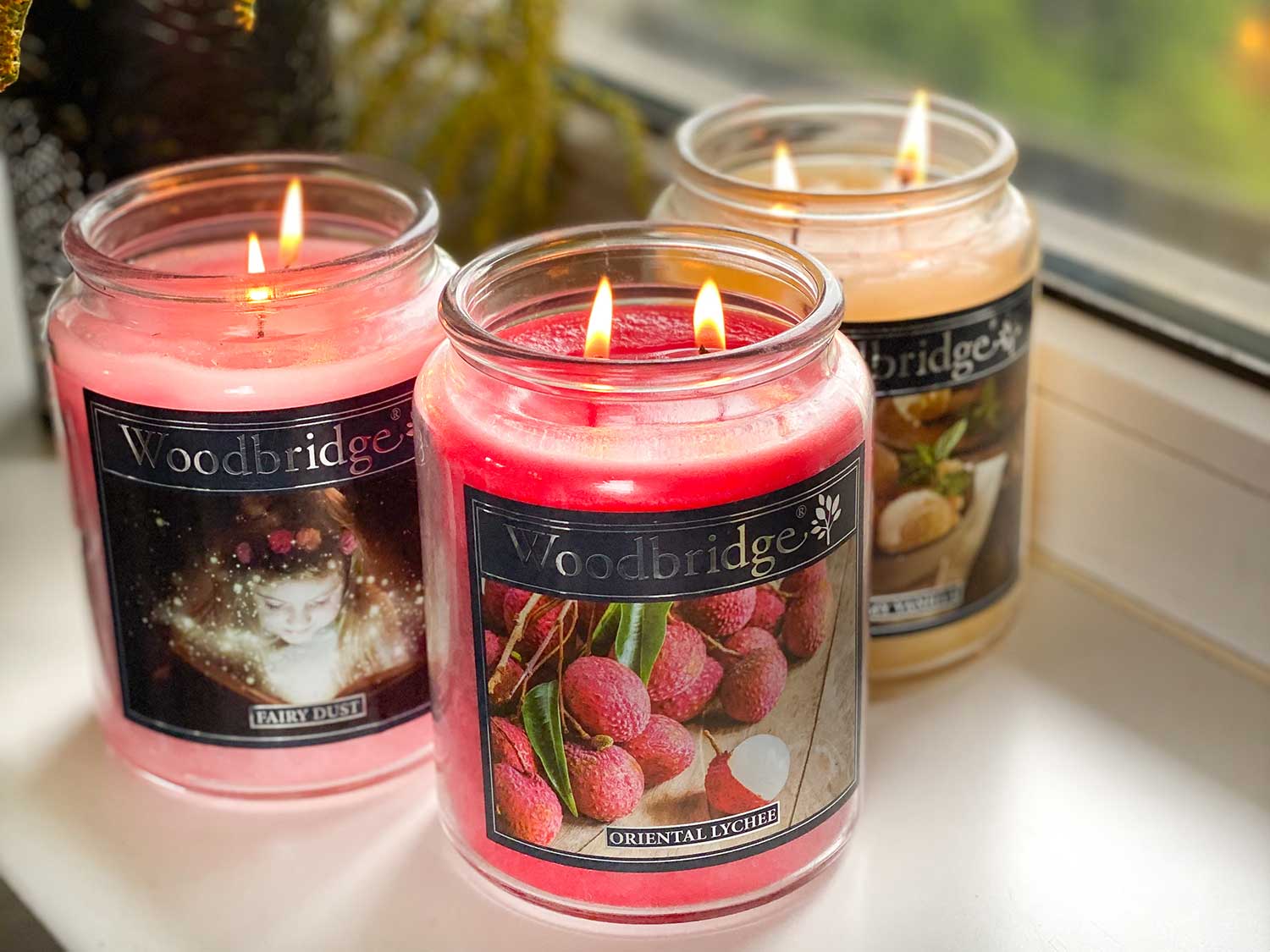 Woodbridge Candle wax melts are easy to use
Of course, the collection includes insanely fragrant wax melts. Woodbridge Candle wax melts are made as cubes, which you can easily break out of the packaging and place the desired amount in the aroma burner. The more wax cube you put on, the more intense the scent you get. Fragrance wax melts are durable and efficient, you can successfully place them in scented candle wax burners and in modern electric wax burners.