I love my home but does it smell good?
2019-04-05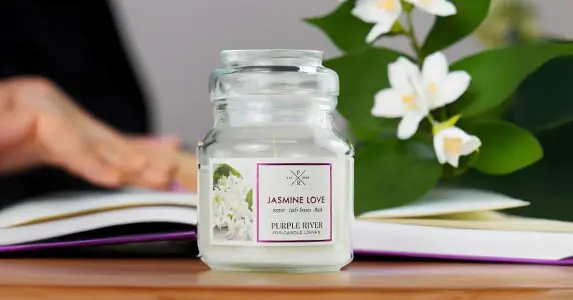 Home fragrance can do wonders! You don't believe? Imagine a house where windows have not been opened for a month. Imagine an apartment where the rubbish has not been taken out for a week. Imagine a room with pets and owners who don't care much about cleanliness. How do we feel in such surroundings?
Now let's imagine a neat, clean space. We come in and we feel a beautiful fragrance that envelops us from entering the house and leads us on a fragrant journey through various rooms. Entering the house, we wrap ourselves in warm notes of aromatic musk, we go to the kitchen, where we are tempted by the aromas of baked dough. We enter the bedroom, where it smells of freshly washed linen. We go to the bathroom, which, thanks to the soothing note of aromatic lavender, gives us the impression of a home SPA, a real temple of relaxation. Finally, we enter the living room, where the smell of fresh flowers awaits us. Is such a space perceived positively by us? Of course! The smell has an effect on our body and soul. We can do a lot for our well-being, but if we do not properly take care of the space in which we spend most of our time, the effect will be apparent. If you are ready to take care of your houses and flats, we invite you to discover the ways to smell your home beautifully!
Scented candles aromatic temptation
The first and most popular way to provide fragrance at home are scented candles. We can choose from candles of various sizes and burning times. Candles come in various forms, so we will surely find beautiful candles in glass that match our interior. And these smells! In fact, only our imagination limits us when choosing a fragrance! Fancy the aroma of baked bread? Here you are! Do we want to recall the memories of a picnic thanks to the blooming lilacs? You got it! Are we hugging ourselves on an autumn evening with the scent of pumpkin pie? It's delicious! Do we remember an exotic vacation? Tropical scented candles are an excellent choice. How to choose a scented candle? It is best to use professional advice. If you want to order a candle online, call us or write to us - we will be happy to help you!



Start aromatic journey with scented wax melts
Fragrance wax melts have become more and more popular in our country for several years. This is a very simple way to try out more fragrances. In the fireplace, the aromatic wax replaces the fragrance oil (important not to add water to it!) And dissolves, releasing a beautiful aroma. Why are scented wax melts so popular? It is a budget-friendly solution - we can try various fragrances, and then boldly decide to buy a larger scented candle or continue testing new aromas in the form of wax melts. We can also create our own unique fragrance combinations within one brand. Such a possibility is provided, for example, by the natural brand Intensive Collection. What do you need to start your adventure with fragrance wax? A wax burner, unscented tealights and scented wax melt.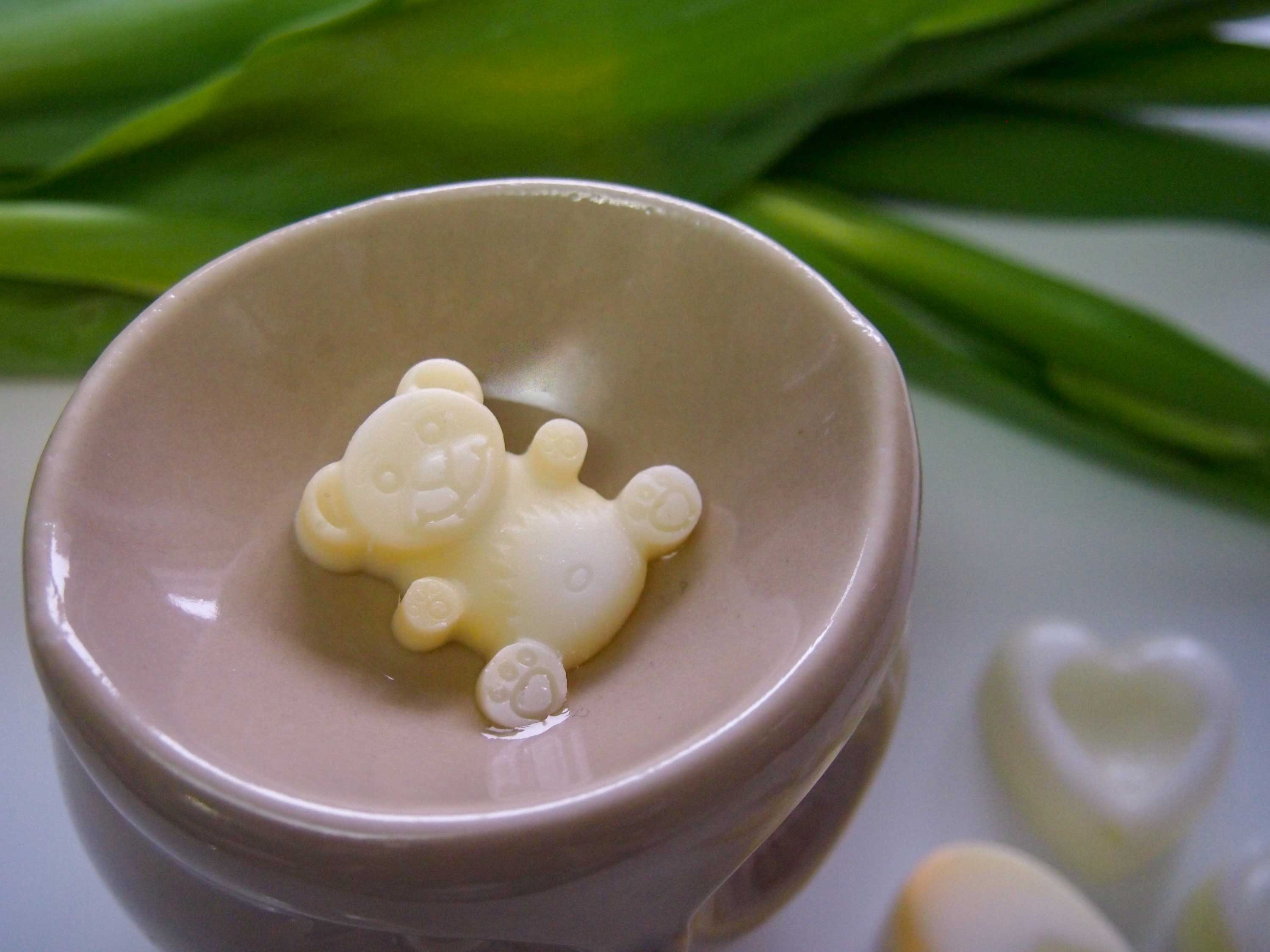 Fragrance reed diffuser sticks for steady aroma diffusion
Another way to have a beautifully fragrant home is a fragrance diffuser, i.e. popular fragrance sticks. If you are looking for an elegant and discreet method to add a unique aroma to your interior, this is the solution for you. The aroma diffuser is perfect for the hall, bathroom, dressing room or bedroom, i.e. wherever you want to smell the fragrance immediately after entering the room. The sticks in the fragrance diffuser only need to be turned upside down approximately every seven days for optimal fragrance release. You can adjust the intensity of the fragrance by adding more sticks or subtracting one if the fragrance is too intense. A good quality aroma diffuser will keep the fragrance even for several months! Simple, minimalist design of diffusers from the Fine Fragrance Company collection, neutral glass by Bridgewater or jewelry diffusers by Voluspa? Or maybe the natural atmosphere of diffusers made of recycled BsaB glass? The multitude of fragrances, shapes and patterns means that everyone will find fragrance sticks perfect for their needs.


Fragrance diffusers and aroma lamps for aromatherapy
A device that will not only moisturize and ionize the air in your interior, but also provide you with a beautiful, natural fragrance in the form of aromatherapy? It is an aromatherapy lamp, also known as an aromalamp or a fragrance lamp. Aromatherapy lamps are very easy to use - pour water (filtered or distilled) into them, add a few drops of natural or essential oil and turn it on. The lamp starts emitting a cool aroma mist and filling the room with an intriguing scent. We can adjust the intensity of the fragrance to our own preferences - we add more or less drops of the oil. Aromatherapy lamps come in various colors and sizes, they also have additional decorative lighting and are made of various materials, so you will surely find the perfect model for your interior. You can read more about aromatherapy lamps in the guide A gift for the whole family - aromatherapy lamps.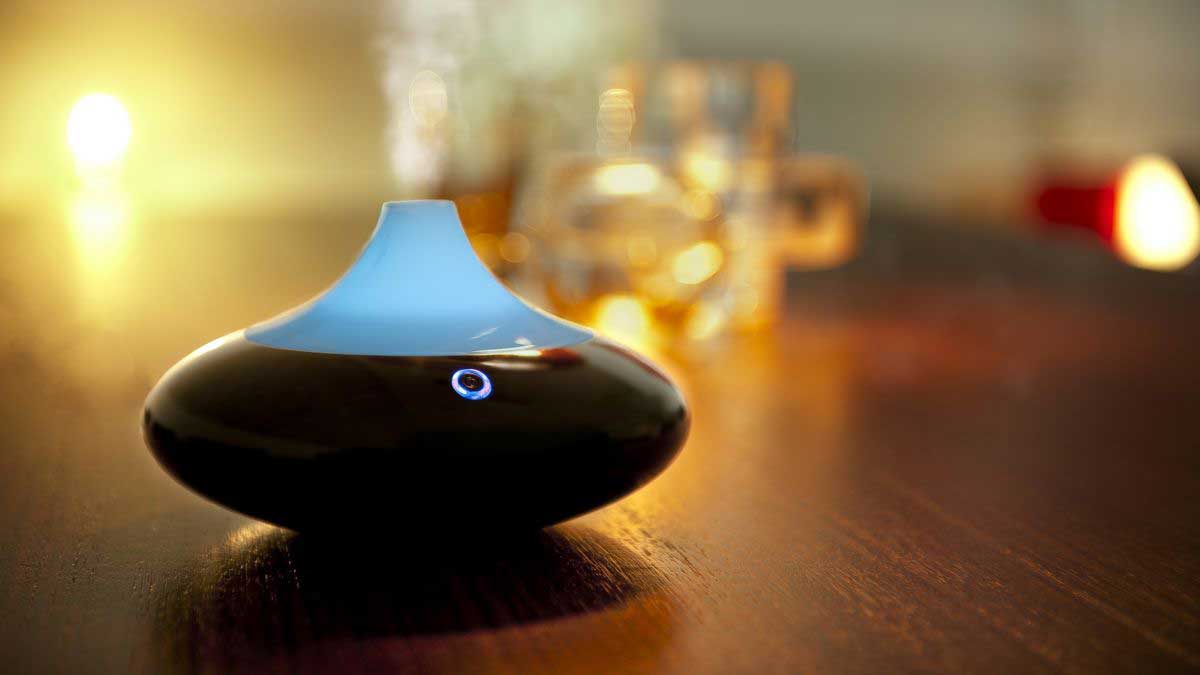 Beautifully fragranced wardrobe and clothes in a second
Another place that begs to add fragrance is your wardrobe. Here you have a choice of different products, depending on your needs - fragrance sachets and fragrance cards, fragrance capsules for hanging on a hanger or placing on a shelf, and various types of professional fragrances for fabrics. The advantage of using sachets or fragrance capsules in the wardrobe is that you put them in the wardrobe once and replace (depending on the brand) approximately every two to three months. Clothes that stay in the wardrobe longer will penetrate more strongly with the selected fragrance even while wearing it. In turn, fabric fragrances are a way to refresh clothes that have been in the wardrobe for a longer time, e.g. sweaters before the season. Just spray your clothes, bedding or towels with the natural scent for fabrics and enjoy the perfect aroma for up to several days!

What home fragrances will you choose?
Recommended