How to choose scented and solid candles for Valentine's Day? Your ultimate candle guide
2021-01-08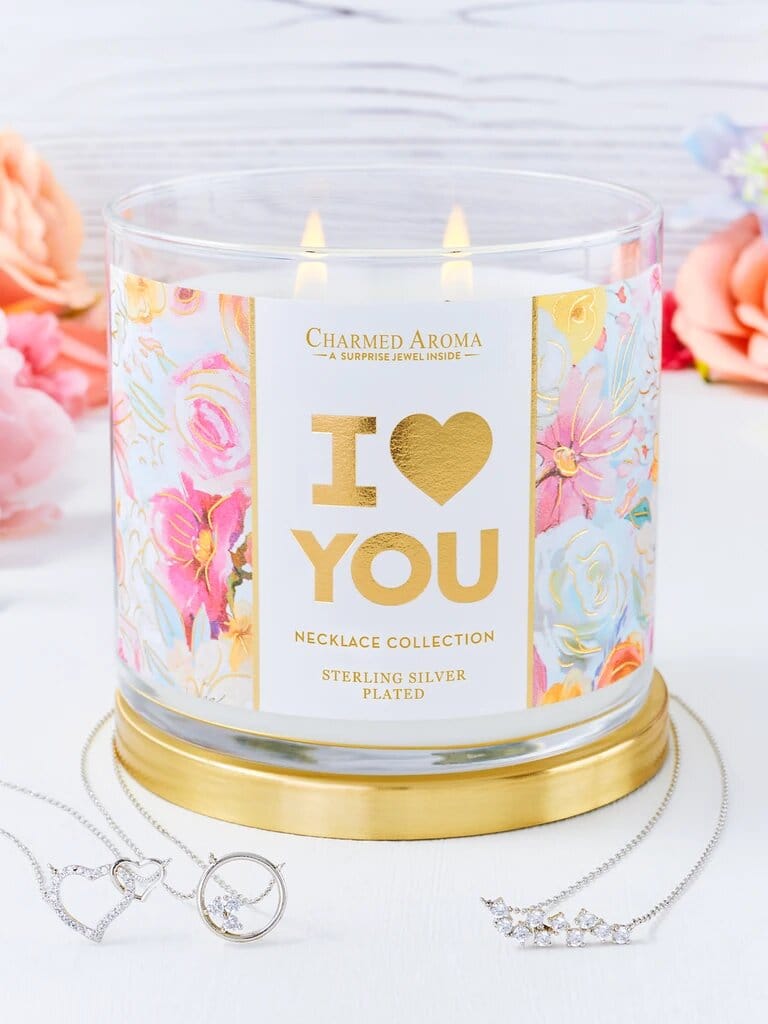 The smell of love ... means something different to everyone. Some people remember fragrance from the first date, others remember wedding flowers or breeze of summer kisses ... you don't have your favorite fragrance yet? Create a new tradition with beautiful, sensual scented candles perfect for Valentine's Day. Wrap your other half with a seductive scent and make this year's Feast of Love special. You can choose from different brands, sizes and fragrances of scented candles in glass and more.
What is one of the most important things when preparing for Valentine's Day? Of course candles! Candlelight can create an amazing, calming atmosphere in any space, including the dining room and even your bedroom. Candlelight dinner is the best dinner ever, right? Or maybe you are wondering which candles will be the best for Valentine's Day? We have the widest range of red, pink and even purple candles for Valentine's Day!
How to choose scented candles for Valentine's Day?
What fragrance notes are considered aphrodisiacs? You can find a list of seven fragrance notes that will ignite your senses here. Remember that a beautiful fragrance will help you to unwind, relax and make you feel blissful, it can also stimulate and increase blood pressure. Perfectly matched fragrance helps you create unforgettable memories.
All kinds of scented candles from limited editions are very popular for Valentine's Day. For Valentine's Day 2021, we especially recommend scented candles:
How to choose traditional candles for Valentine's Day?
To choose the best traditional unscented candles for Valentine's Day, you need to answer a few simple questions:
Are you preparing dinner (and will spend most of your time eating)?

 

If so, choose table or taper candles

 

and put them in the

 

candle holder. They can burn for up to ~ 8 hours, so that's more than enough for even a fancy homemade dinner.
Are you planning a home date in your living room (e.g. movie night, game night)? Pillar candles

 

on a durable ceramic or glass tray are perfect. You can add unscented (maybe soy?) tea lights in candle holders here and there.
Are you looking for candles to light in your bedroom?

 

Always choose candles that burn longer, such as pillar candles or long-burning tealights. Place them in safe places and always in candlesticks or lanterns. More candles, more fun!
Are you looking for something original?

 

Be sure to try floating candles, preferably red in color associated with Valentine's Day.
Candle light is very soft and comforting, so the perfect Valentine's Day candle theme will feature more candles in one room, or even a selection of multi-wick candles or rustic candles.
What candle color should I choose for Valentine's Day?
Red is the color of love ... we also associate red with Valentine's Day. Surprise your other half on this special evening with beautiful, sensual decorative candles in red. Candles in this color enhance sensuality and make it even better for you. You can choose from classic unscented candles in the form of practical posts, aromatic red tea lights and candlesticks, as well as from unique scented candles in red.
How does red color work?
Red stimulates action, is associated with the element of fire, with the intensity of life-giving blood, with the power of desire, love, power and strength. The meaning of red color is associated with strong emotional tension, red color helps to stimulate metabolism and also raises blood pressure. Red also gives courage and is one element in many national flags. Red, however, is a color associated with sensuality and fascination, so we seductively choose red lipstick or red nails.
Another popular color chosen for a Valentine's evening for two is, of course, pink (as well as shades of purple). Pink is associated with girlishness, delicacy and innocent charm. Some people say pink is cute, sweet and innocent. However, candles in a shade of pink can have very different intensity of colors, from delicate pastel pink and the so-called dirty pink, up to the rose called candy and deep, strong pink with a shade similar to the fuchsia flower. Depending on the selected intensity of the pink shade, you can achieve an effect in an interior ranging from girly and delicate, to feminine, strong and very sensual.
What to combine the pink color with?
Pink is the perfect choice for Valentine's Day! Pink candles, both traditional and scented, will be a perfect reference to the style of this Valentine's Day. What color to combine pink candles with? Pastel shades perfectly match the so-called neutral shades, such as variations of white, cream and beige. Silver and gold accessories will also go well with them. You can combine dark shades of pink with the same neutral colors on the basis of light contrast, but you will get a truly sensual effect by combining expressive pink with anthracite shade of gray and deep black.