Does your Christmas tree smell bad? We have a solution! Meet Scentsicles!
2018-12-12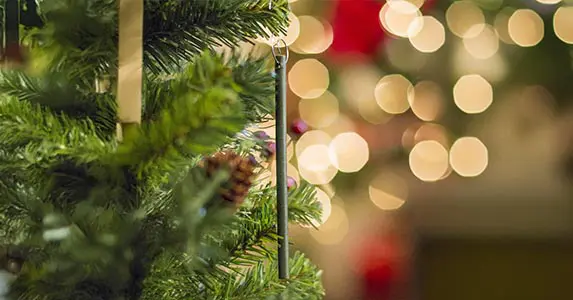 Nothing evokes the atmosphere of the upcoming Christmas like the smell of a freshly cut Christmas tree. With Scentsicles you can revive your Christmas memories! Unusual scented sticks will make your whole family enjoy the unique scent of the Christmas tree. Scentsicles scented sticks are made of recycled paper and filled with the best scents. Scentsicles fragrance sticks do not contain solvants or harmful chemicals, so they not only smell beautiful, but are also a better choice for you and our planet.
How to use Scentsicles scented sticks and give your Christmas tree a unique scent?
Simply remove the sticks from the packaging and hang them on the hook attached to the sticks. The scented sticks were created to fit perfectly into the Christmas tree, creating a discreet and elegant complement to Christmas decorations.
However, Scentsicles scented sticks offer more than just a beautiful scent on the Christmas tree! You can also use them to add a unique scent to Christmas decorations, Christmas garlands, Christmas wreaths and Advent wreaths! You are only limited by your own imagination!
Which scent of Scentsicles Christmas tree sticks should you choose?
Over 200 million Scentsicles are sold every year! We have several unique Christmas scents to choose from:
White Winter Fir Christmas tree fragrance from Scentsicles
White Winter Fir fragrance sticks are freshly cut Douglas fir with a hint of tangerine, intense patchouli and enveloping cedar wood.
O Christmas Tree fragrance from Scentsicles
O Christmas Tree fragrance sticks contain notes of balsam fir mixed with juniper berries, pine branches and warm cedar wood, combined with a hint of sweet clementines, inextricably associated with the holiday season.
Christmas Berry scented sticks from Scentsicles
The scent of Scentsicles Christmas Berry Christmas tree sticks smells like warming spices with the addition of orange peel, ripe apples and berries. The woody aroma of spruce and holly gives this fragrance a unique depth and allows you to feel the magic of Christmas wherever you are.
Two Dashes Of Cinnamon Christmas tree scented sticks from Scentsicles
Two Dashes Of Cinnamon Christmas tree sticks - pamper your senses with warm and oriental notes of cinnamon, perfect for the holiday season. No baking required!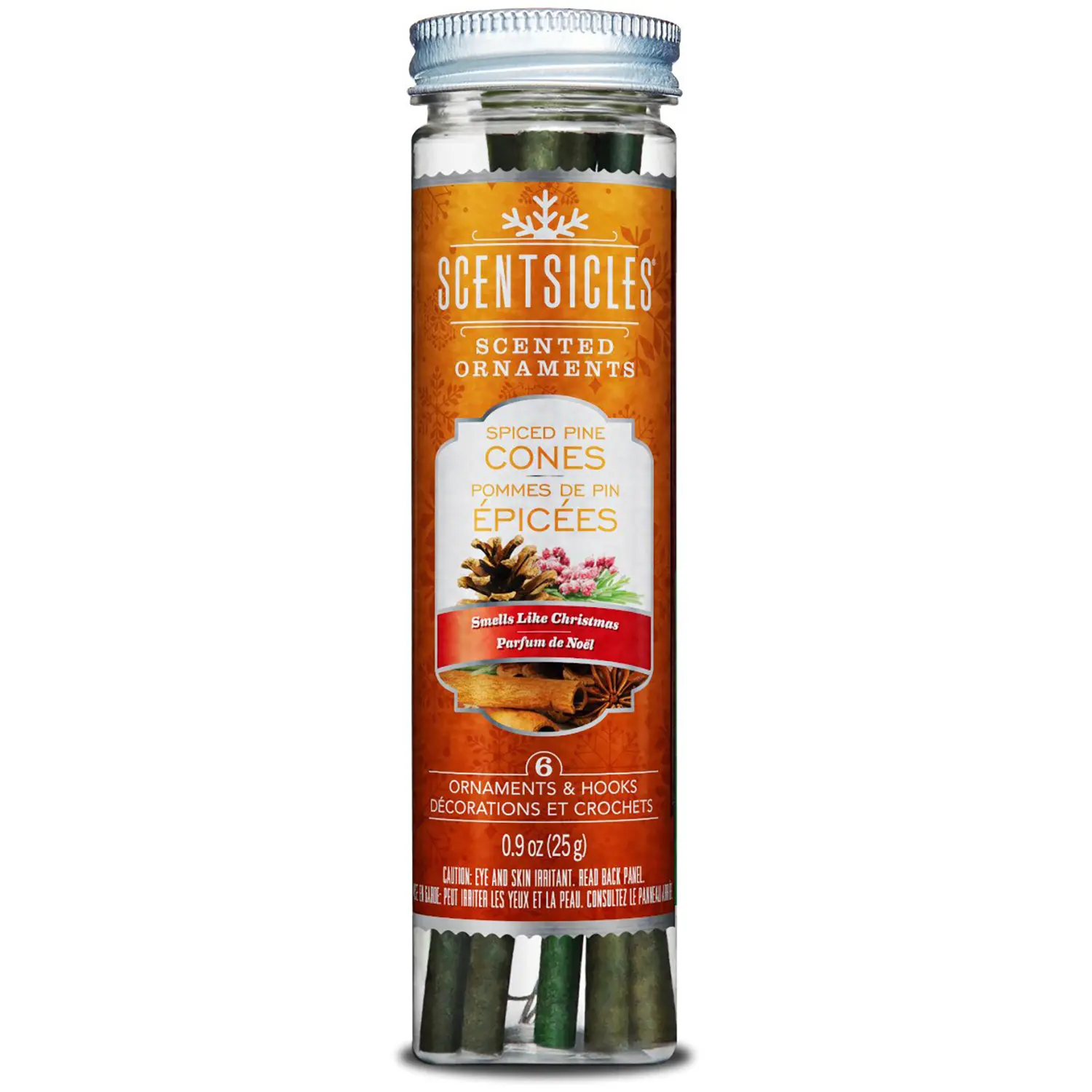 Spiced Pine Cones Christmas tree scented sticks from Scentsicles
Spiced Pine Cones Christmas tree scented sticks from Scentsicles with the scent of cinnamon, cloves, nutmeg, orange peel and cedar wood.