Halloween decorations and unique scented candles for that spooky night...
2017-10-22
Halloween is a holiday celebrated on the evening of October 31 in many countries. In Poland, this tradition is relatively young, it appeared in the 1990s. On Halloween evening, we traditionally dress up as monsters, vampires, bogeymen and participate in interesting games, the most popular of which in our country is trick or treat.
What is apple bobbing?
However, Halloween is much more than collecting sweets - apple bobbing is also a traditional game, i.e. fishing apples with your teeth without using your hands from a bowl filled with water (if an undamaged apple remains in the bowl, it will mean good luck next year).
Candles for Halloween - omen for the coming year
In Halloween games, candles are also used in the traditional jumping over twelve lighted candles arranged in a circle. Candles that remain lit signify happy months in the coming year.
Halloween decorations - Jack'o'lantern or pumpkin lantern
f you want to have fun on the occasion of Halloween, be sure to take care of the appropriate decorations and arrangement of the house. The traditional symbol of Halloween is the Jack-o-lantern, which is a pumpkin hollowed out with a candle inside. Creating such a pumpkin lantern is great fun for the whole family, and the wealth of designs is limited only by our imagination.
What candles to put inside the hollow pumpkin?
If the pumpkin is to be placed outside, we recommend a candle in glass, it will protect the flame from drafts and prevent the candle from going out in a stronger gust of wind.
If the pumpkin is placed indoors, you can choose a regular heater or even a pillar candle depending on the size of the pumpkin.
For safety reasons, a candle in a glass will also be an excellent choice.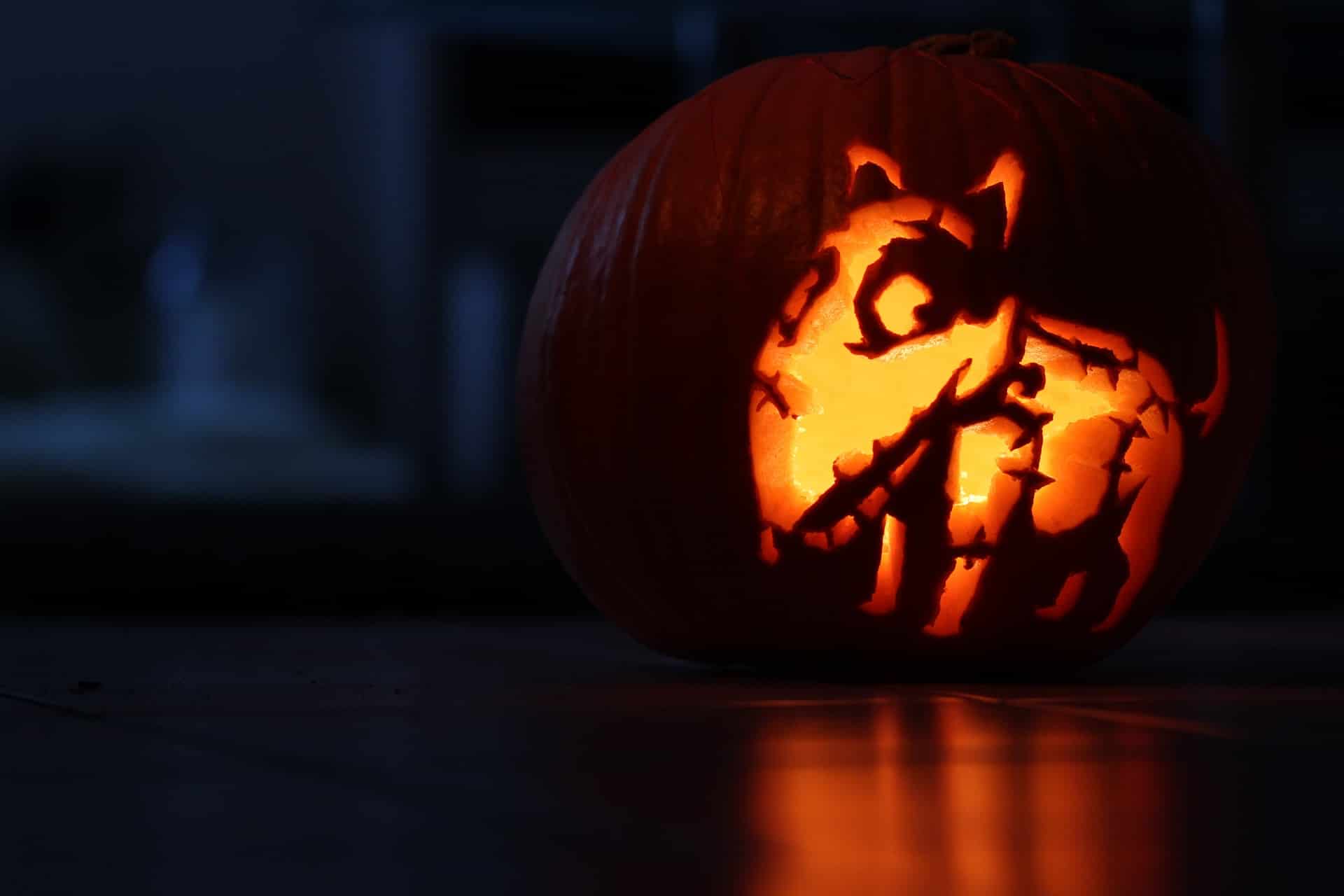 Scented candles for Halloween
Since we already have a hollowed pumpkin, let's provide our guests with a unique atmosphere thanks to the right smell. Unique scented candles from premium brands will help us again. All candles with notes of pumpkin and spices will work great. Some brands of scented candles, such as Colonial Candle and Candle-lite, prepare special Halloween collections of scented candles and candle accessories every year.
Scented candles from such limited editions are a special way to celebrate our guests and give the event a unique rank.
Candle for Halloween - Grave Dust
The delicious aroma of hot tea topped with cinnamon and clove leaves creates a magical, interesting scent.
Halloween Candle - Spooky Woods
The woody fragrance of Spooky Woods evokes memories of an autumn night. The smell of campfire marshmallows mixed with notes of wild pines in a dark forest.