Max Benjamin - a family brand straight from Ireland!
2017-04-14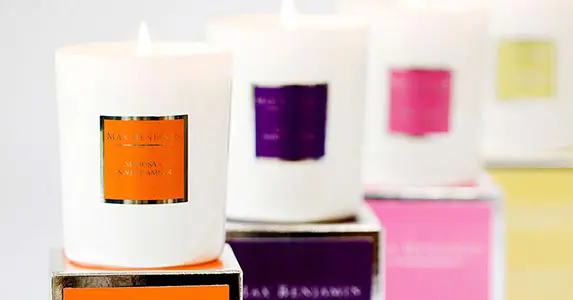 The Irish brand Max Benjamin is a family business. The name comes from the names of two twins - Max and Ben. All products are designed and handcrafted in County Wicklow, Ireland.
"Our passion is to create a mood and atmosphere in your home thanks to luxurious candles and fragrance diffusers. We believe that our products are a perfect gift for a loved one, regardless of the occasion, which is why we pack them with due care and elegance."

Mark i David Van Den Bergh
Max Benjamin soy candles
The brand offers three types of fragrance products:
Long-life fragrance diffusers - to obtain unique aromas, the brand uses only natural, top-quality essential oils. All Max Benjamin fragrances are designed to de-stress, relax and calm your mind.
Scented candles - only a mixture of 100% natural plant waxes and cotton, Italian wicks without lead content are used for the production of candles. To obtain unique aromas, the brand uses only natural, top-quality essential oils. Thanks to the use of natural vegetable waxes, the wax burns cleaner and slower. The wax does not contain pesticides or genetically modified materials. Max Benjamin products are based on plant ingredients, which is why there may be slight differences in both the structure of the candles and the scent emanating from them.
Fragrance cards - each fragrance card from the Classic Collection is made of the highest quality rubber soaked in essential oils and has a ribbon, thanks to which you can easily place it anywhere. In addition, the card is placed in a decorative cardboard package. These cards are a great gift idea.
Fragrances, thanks to the use of only natural oils, are pure and beautiful. Try it and find your favorite!